Corpus Law Inc provides its clients with a wide range of legal services. These legal services generally pertain to the various legal issues which a business will face or encounter throughout the life of the business.

General Corporate

Contracts

Internet Law

Intellectual Property

Corporate Governance

Employment

Domain Name Law

Real Property
Download Your E-Book Now!
Corpus Law Inc is a law firm that was created to represent the legal interests of entrepreneurs and business owners. The firm is committed to the effective and efficient representation of its clients. The firm achieves this by getting to know its clients, the markets in which they operate and the unique legal issues and challenges the client encounters.
The firm's clients range from a person just starting to kick the tires of entrepreneurship, a person working part-time on his/her business to businesses that generate millions of dollars of revenue per year.
The firm also understands that legal fees are a necessary cost to doing business. With this in mind, we understand that some clients and some projects are best billed by the hour while other projects can be quoted on alternative billing arrangements – such as a flat fee per project, a fee not to exceed a certain dollar amount to a quasi general counsel arrangement with a flat fee being charged each month. We can discuss which billing arrangement best suits the needs of you and your business.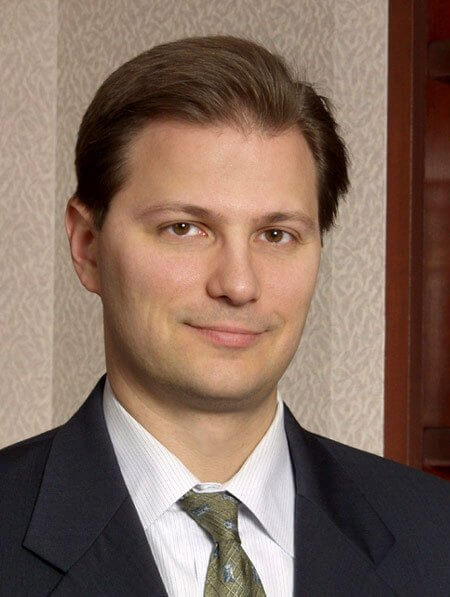 Chris graduated from Case Western Reserve Law School in 2000 and has been assisting business clients ever since. Chris provides legal services to both start-up businesses and those businesses that are already established. He finds that it is important to get to know his clients and their particular business in order to provide effective and efficient legal advice. He believes that this is necessary as no two clients encounter the same legal needs or advice.
Chris provides legal counsel to business and corporate clients. This legal advice ranges from selecting the appropriate business entity (limited liability company or corporate structure), corporate governance, contract drafting and review, asset purchase agreements, employment and independent contractor agreements, non-disclosure agreements and restrictive covenants (non-compete agreements and non-solicitation agreements), trademark advice and prosecution, cybersquatting (which is the bad faith registration of a domain name – basically trademark infringement in a domain name), Internet law, licensing, lease review and real estate purchase agreements.
The workshop, Must Know Legal Strategies for women business owners was packed full of great information. The event, led by Attorney Chris Corpus, was on point for the women business owners in the room and the time went by very quickly. Really great information and Chris welcomed questions and discussion. He did an excellent job presenting and we would welcome him back as a speaker for NAWBO Cleveland again.

DON SAGERT
I recently started a bowling ball cleaning company and wanted an attorney who could take me from start to finish in setting up the business and protecting my interests. Chris Corpus provided excellent advice with quick response time, and explained issues to me clearly. 100% satisfied!

KELLY BOYER SAGERT, FREELANCE WRITER/CONTENT MARKETER
When I was ready to take my freelance writing business to the next level, I needed a smart, savvy attorney who could explain legal issues in a down-to-earth manner. More than one professional told me – "Oh, then you want Chris Corpus!" – and their recommendation was exactly right.
WORKING HOURS
Monday – Friday: 9:00am – 5:00pm
Saturday - Sunday: Closed
I ask that you contact us with your legal issues or questions – where every initial consultation is at no charge. Thank you and we look forward to servicing the legal needs of you and your business.
151 Innovation Drive, Suite 260G
Elyria, Ohio 44035
Cleveland Business Corporate Attorneys
Before you fill out a trademark application, it's best to consult with a team of experienced Cleveland business trademark attorneys. While it's possible to file your own trademark application, you need to make sure your trademark is not confusingly similar to other trademarks.
Some trademark owners might have protected trademarks that don't show up in the USPTO's database. Before launching your business, wouldn't you want to know that you aren't infringing on anyone else's trademark?
Importance of Hiring Trademark Lawyers
The purpose of hiring a team of Cleveland corporate trademark lawyers from Corpus Law is to protect your best interests. Our business trademark attorneys work with business owners and entrepreneurs that are just starting out with exciting new business ventures. We have helped many clients successfully register their trademarks, and we look forward to serving you, too!
Before you file your application, our Cleveland business trademark attorneys will conduct a comprehensive search on your proposed mark. We also work with third-party providers to conduct searches far more detailed and extensive compared to just using the Trademark Electronic Search System (TESS).
Depending on what we find, our Cleveland trademark lawyers will either recommend that you move forward with your application or modify your trademark. We can also advise you on how successful your application will be and how to protect yourself from potential disputes.
Quality Legal Services at Affordable Costs
At Corpus Law, we recognize that our clients are often on tight budgets. We have flexible fees and are willing to work with you to make the process affordable. For one upfront cost, you can expect the following from our corporate trademark attorneys in Cleveland OH:
Federal and state trademark search
Common law trademark search (via third-party providers)
Drafting and filing of application
Tracking of trademark application
Mailing out trademark registration certificate
Our commitment is to YOU, and we promise to deliver quality legal services at a reasonable cost. From start to finish, our Cleveland trademark attorneys will walk you through the trademark application process with the goal of a smooth and successful registration.
Why Choose Corpus Law for Your Startup
Corpus Law has an exceptional team of Cleveland corporate trademark lawyers who are happy to serve you! We have a strong understanding of the trademark application process.
If we find any potential conflicts with your proposed mark, we will continue our search and come up with a solution that fits your circumstances. The attention we give each client is second to none. Here are a few more things to know about our business trademark lawyers in Cleveland OH.
FREE 30-minute telephone consultations
Flexibility with legal fees
Willingness to get to know your business
Excellent communication
Strong track record of registered trademarks
Public speaking available upon request
Involvement in the Cleveland community
You are entering an exciting new journey, and you want to get started on the right foot. With our Cleveland business trademark attorneys, you can ensure a timely application process and helpful responses to any questions you may have. Most importantly, you will have the confidence that your trademark is entirely yours.
To speak with one of our Cleveland business trademark attorneys and learn more about the trademark application process, contact Corpus Law today. Our consultations are always friendly and free.